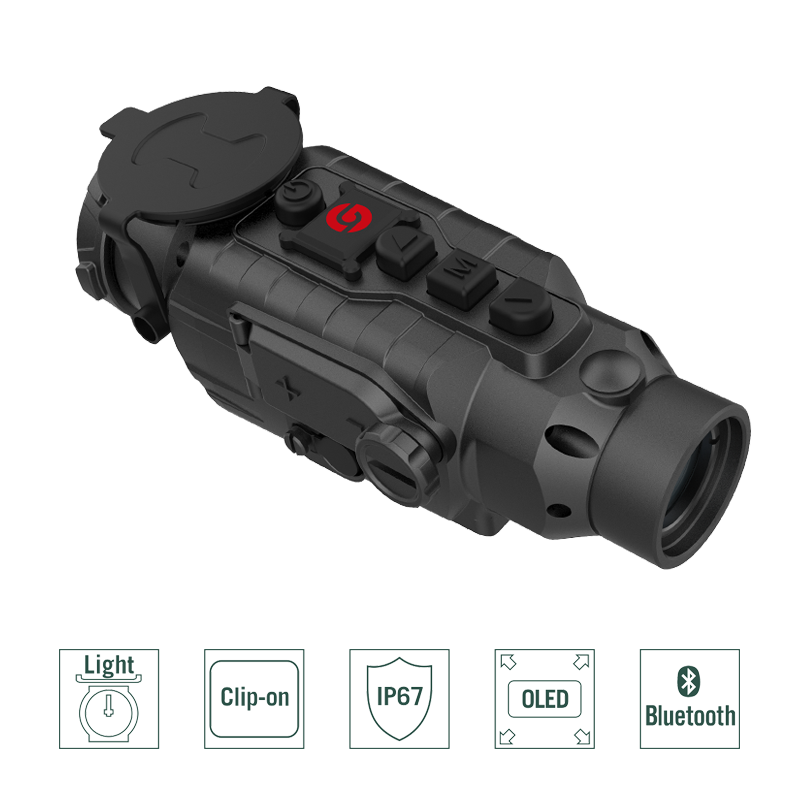 GUIDE TA435 Clip-on Thermal Imaging Attachment
Endow your daylight scope with Thermal Vision
Application field:
Search and Rescue
Law enforcement
Personal Vision System
Outdoor recreation
TA435 is a fashion items with multiple functions. Take it as a thermal imaging attachment adding thermal imaging capability to your scope, or as a portable thermal imaging monocular. This compact, lightweight and durable device can be quickly mounted and dismounted without re-zeroing, providing excellent image in various environments.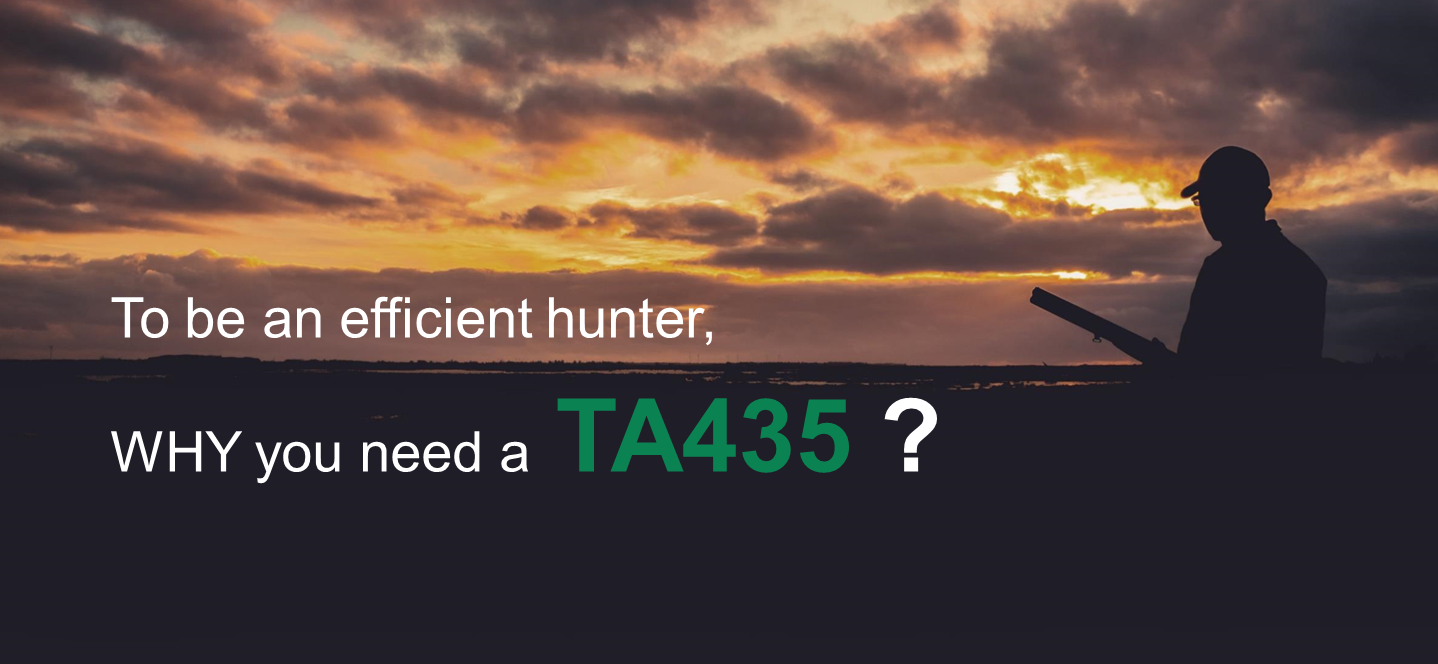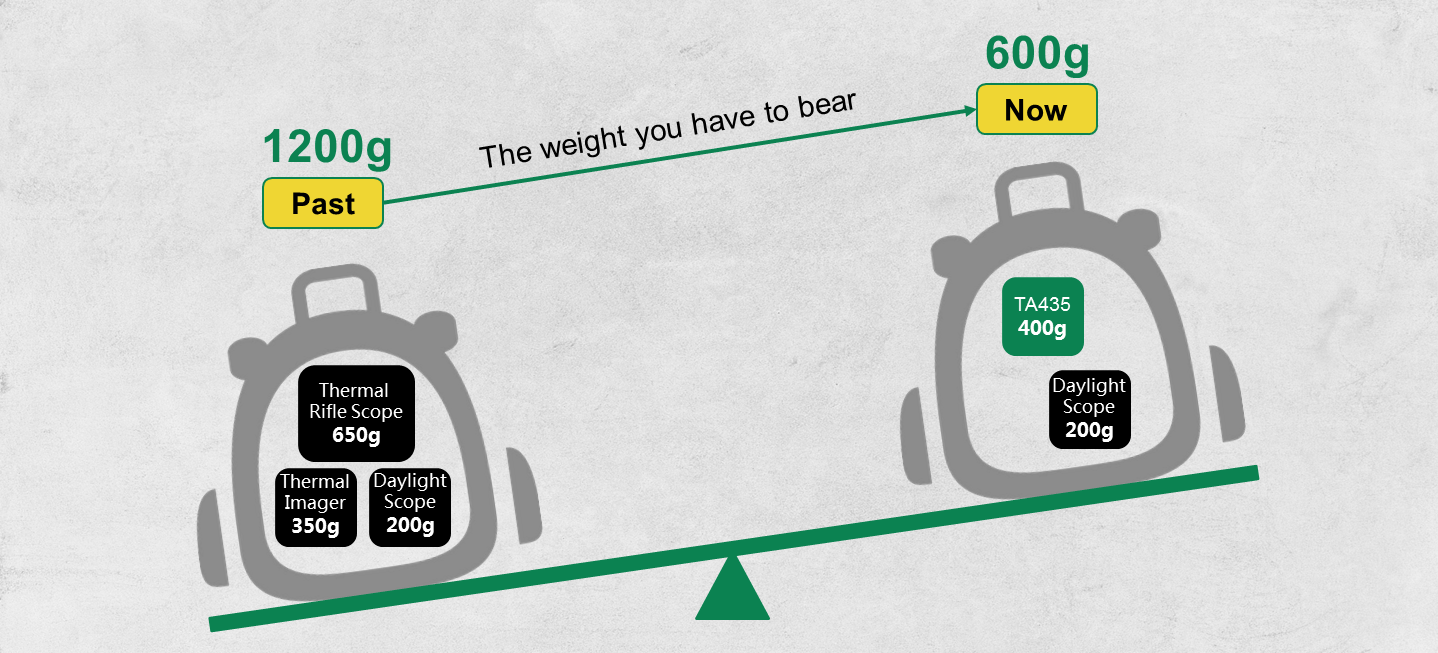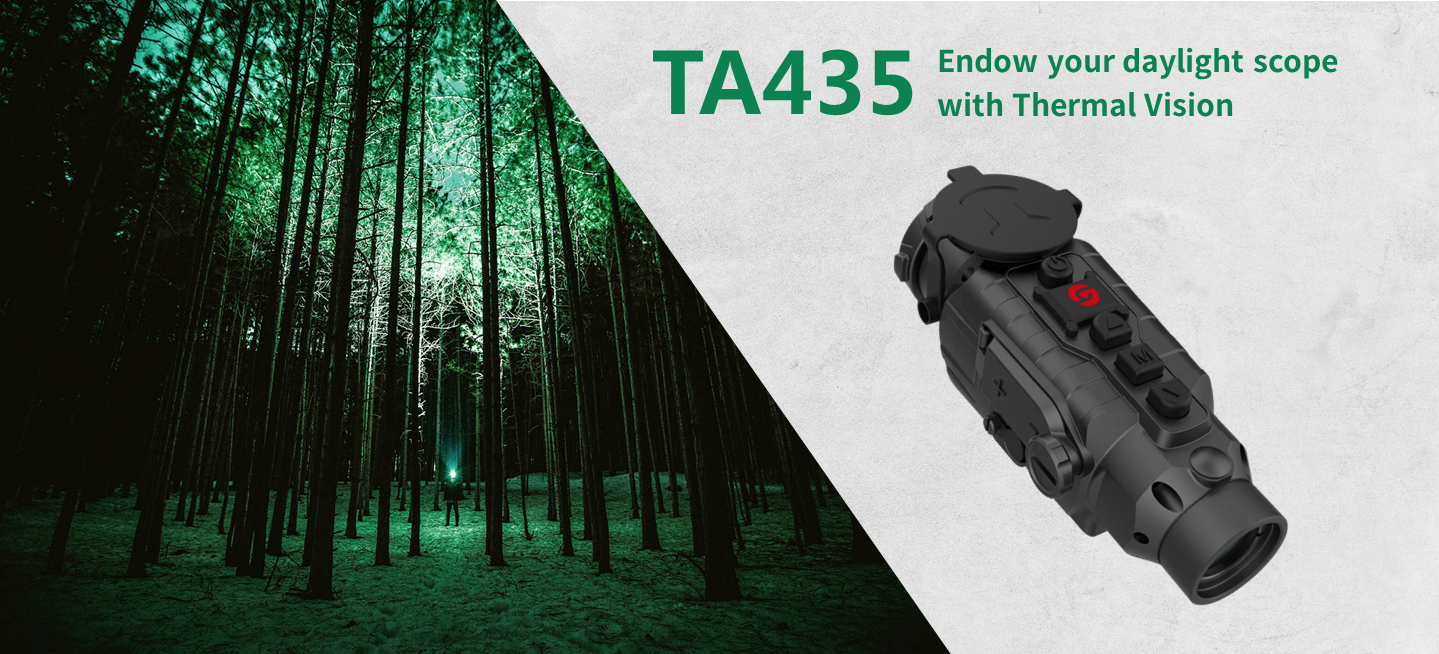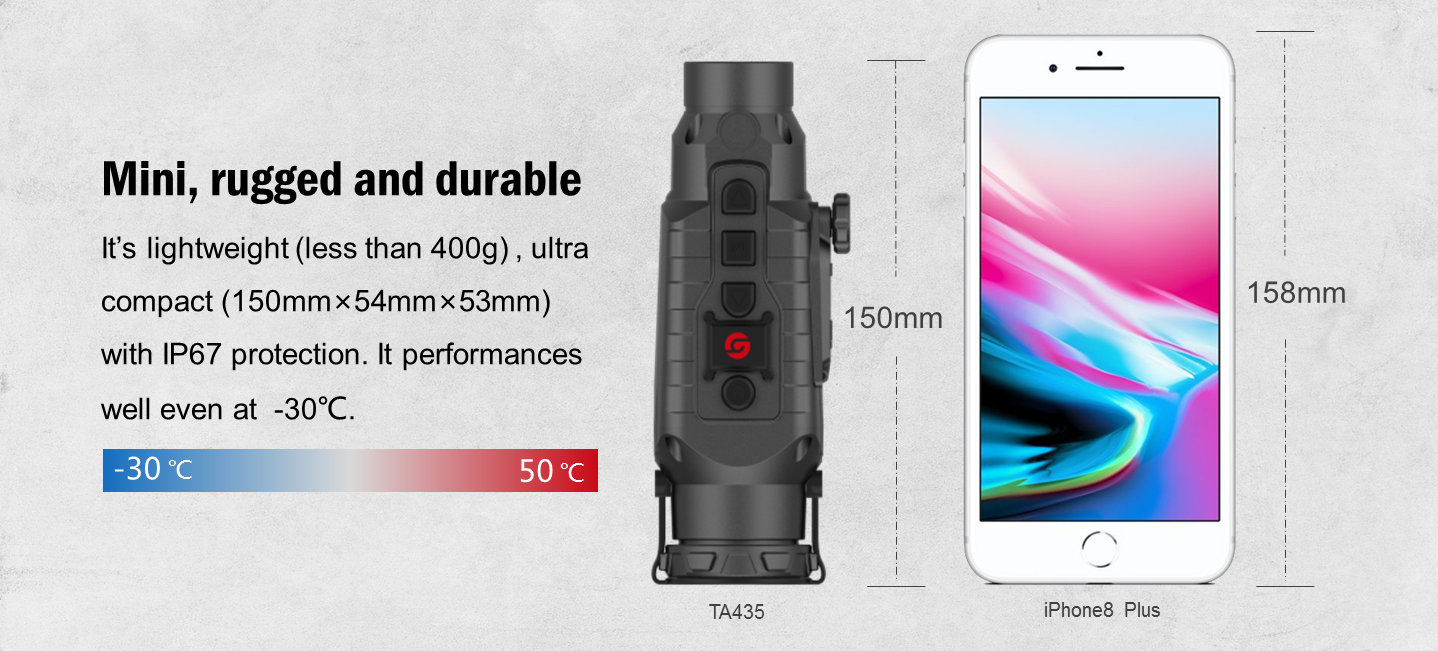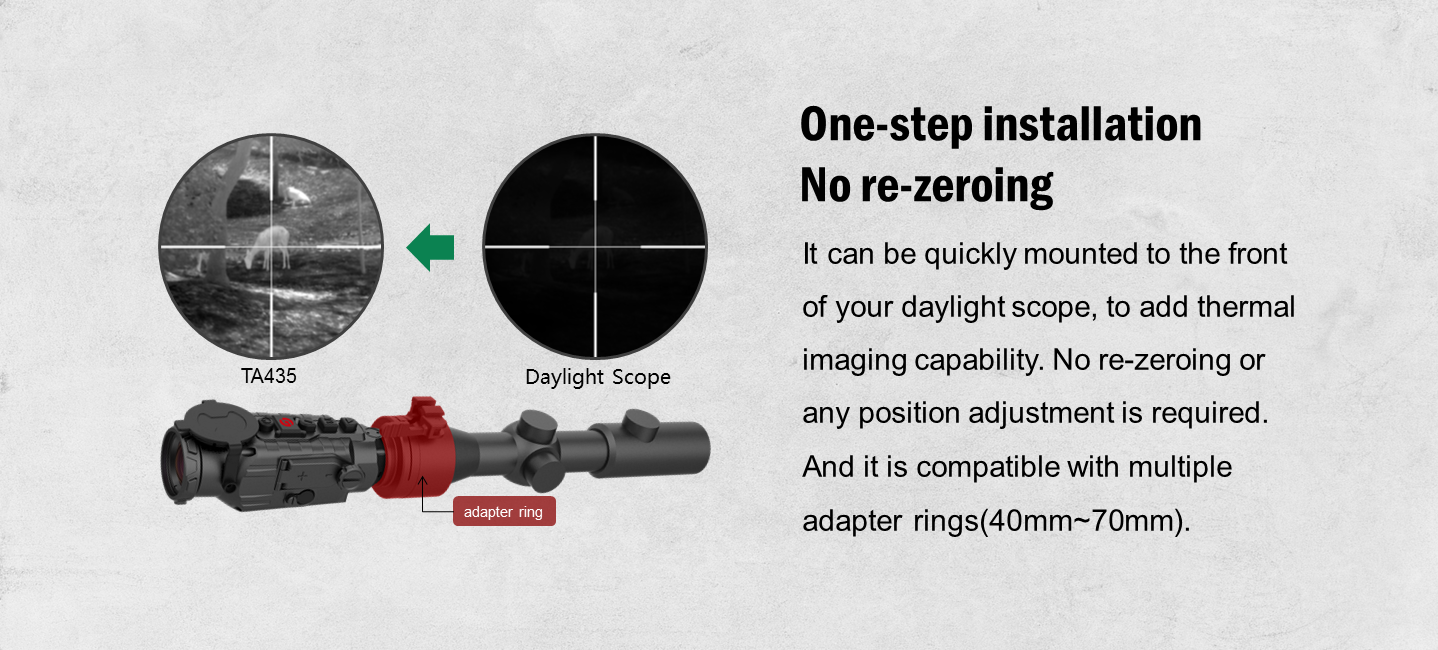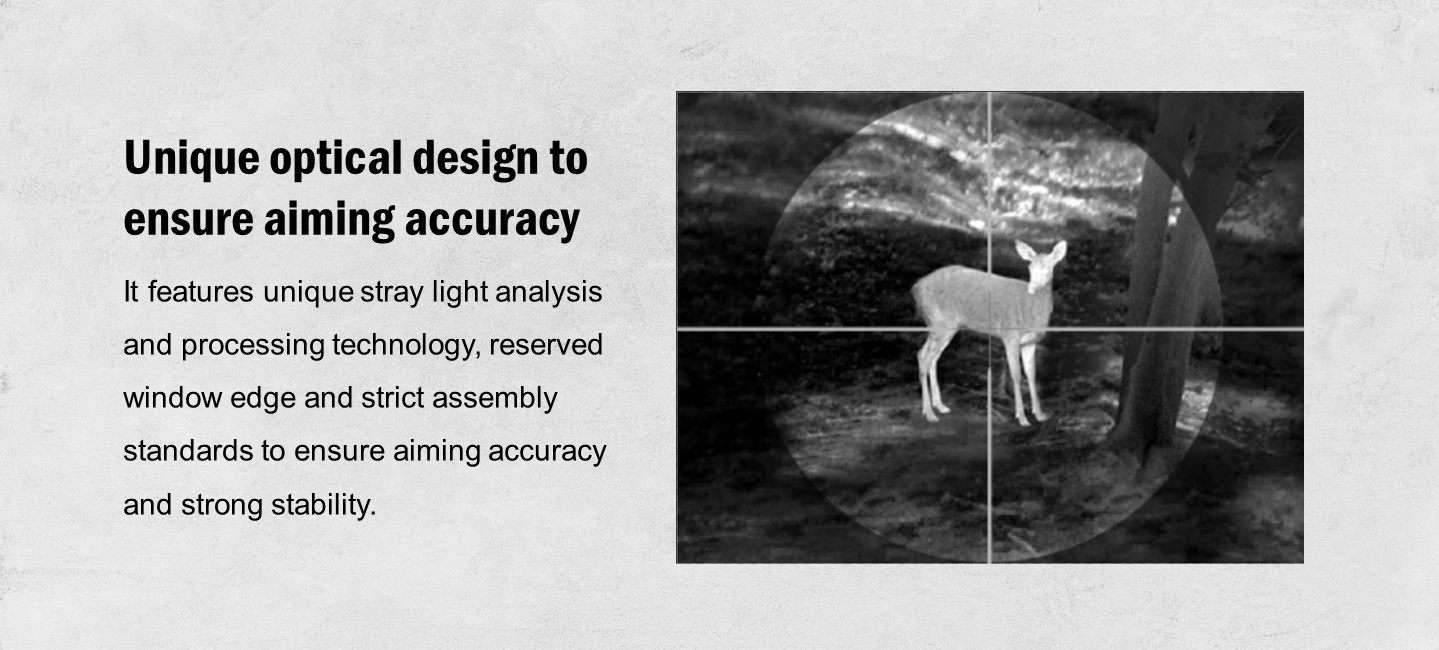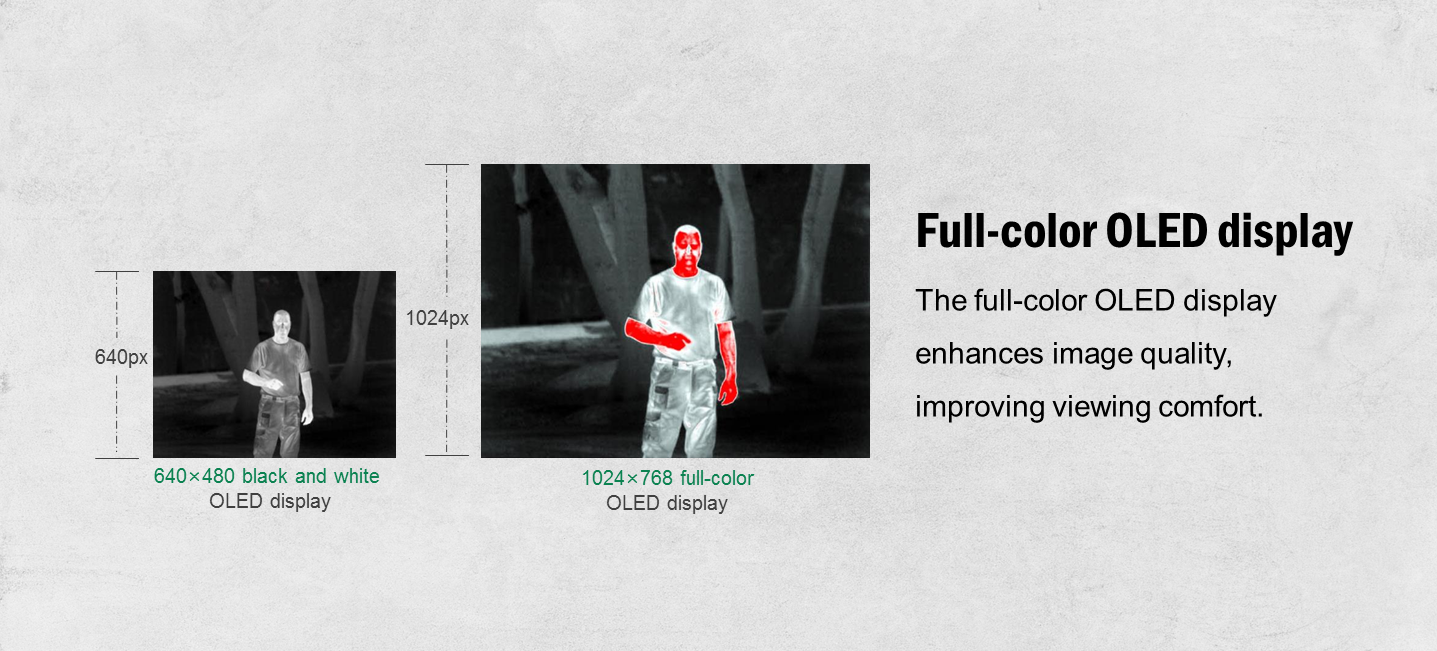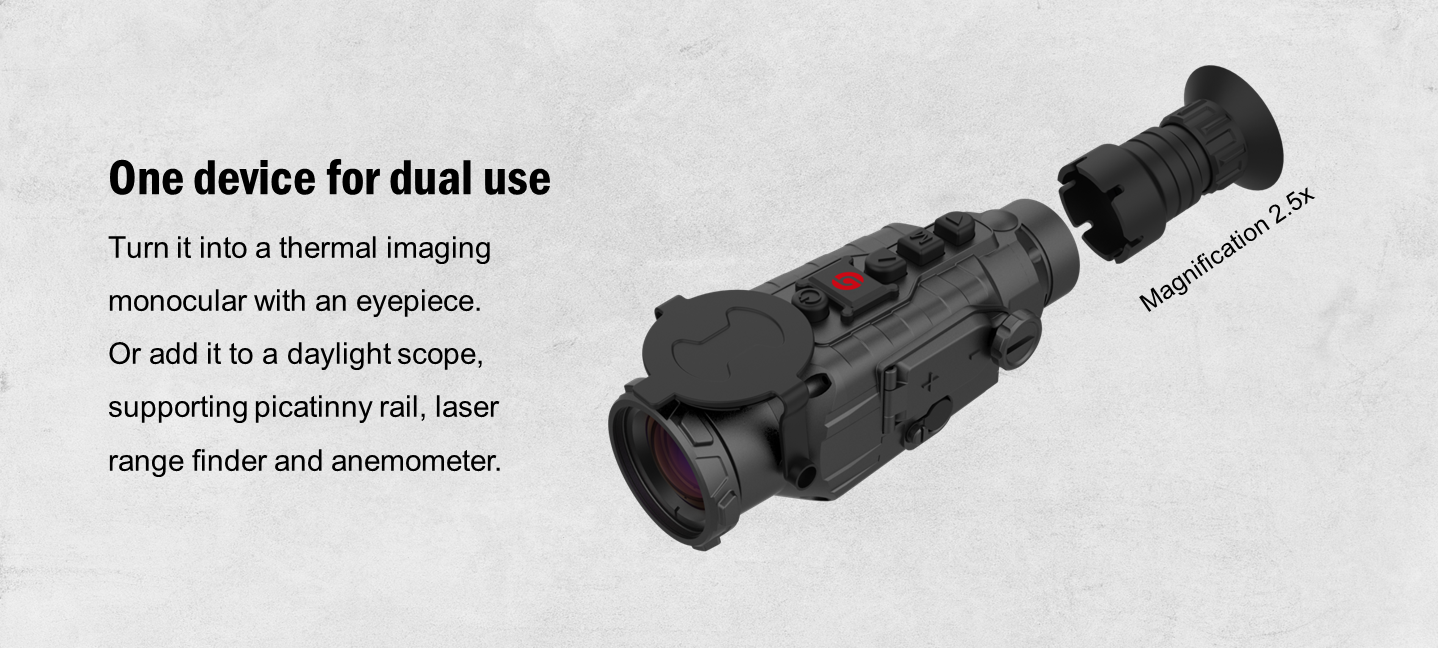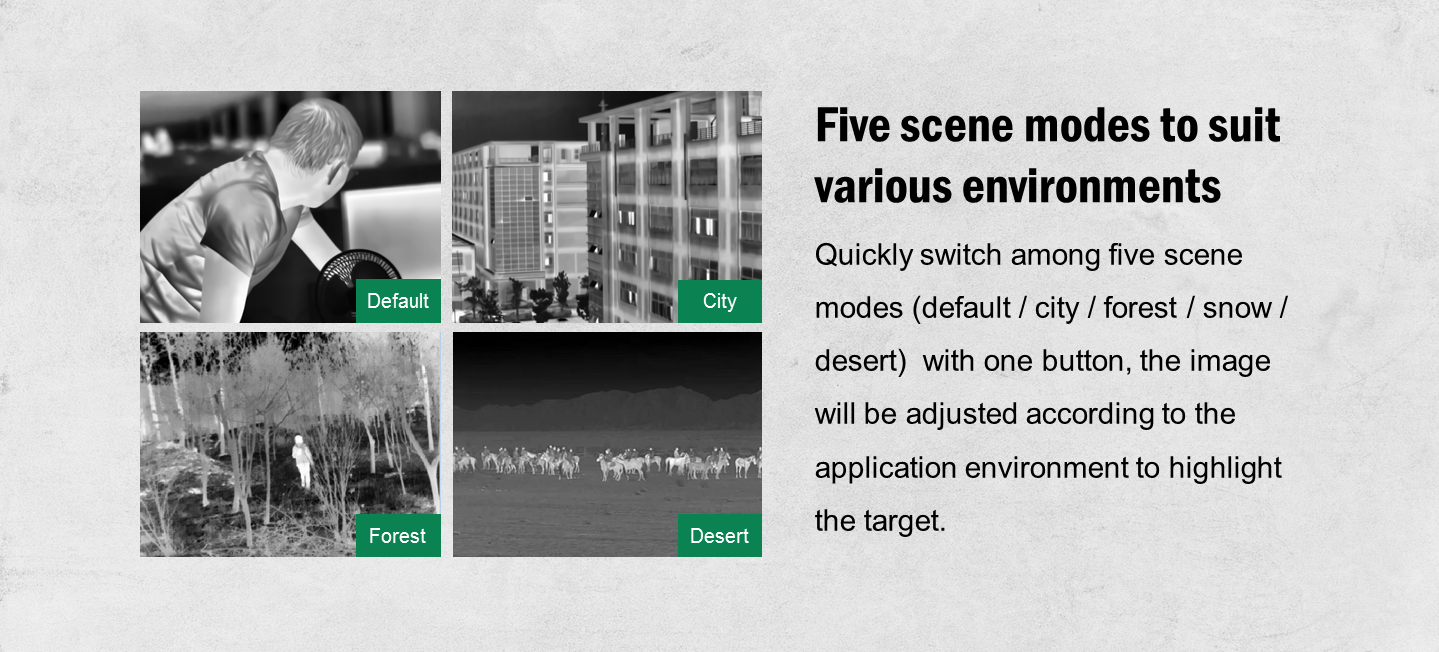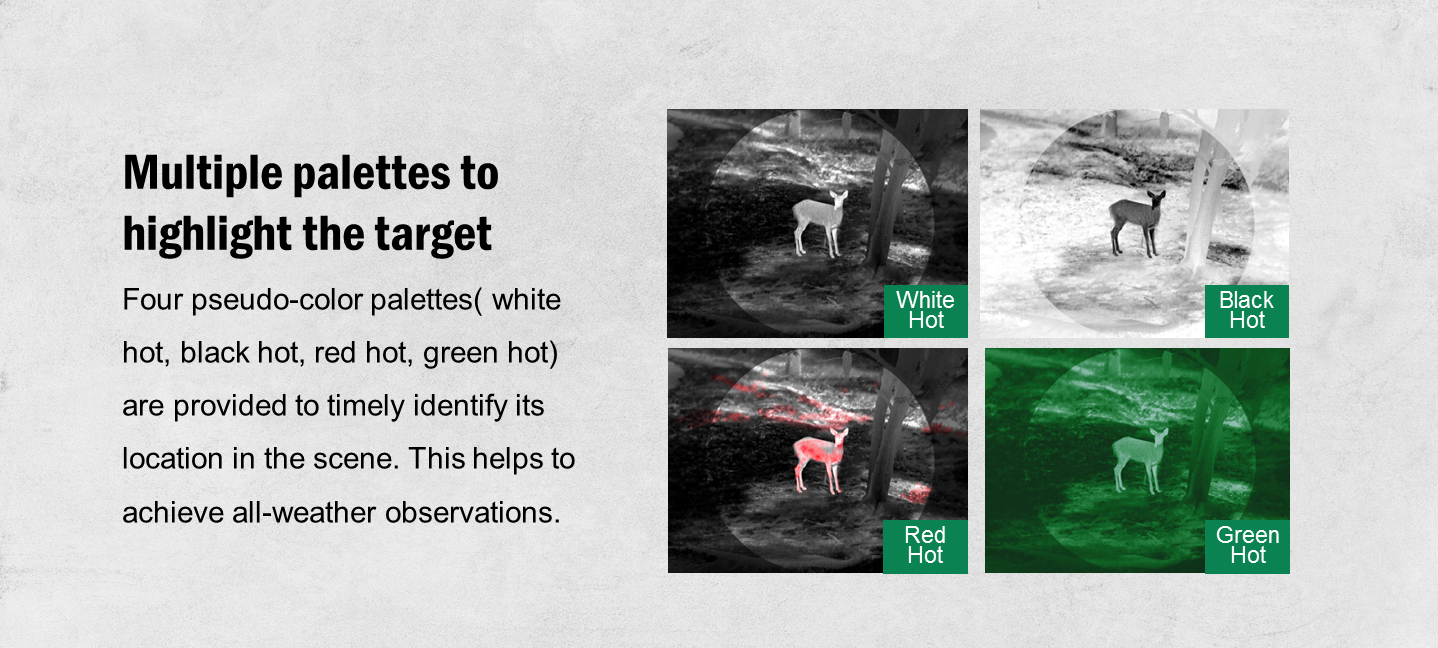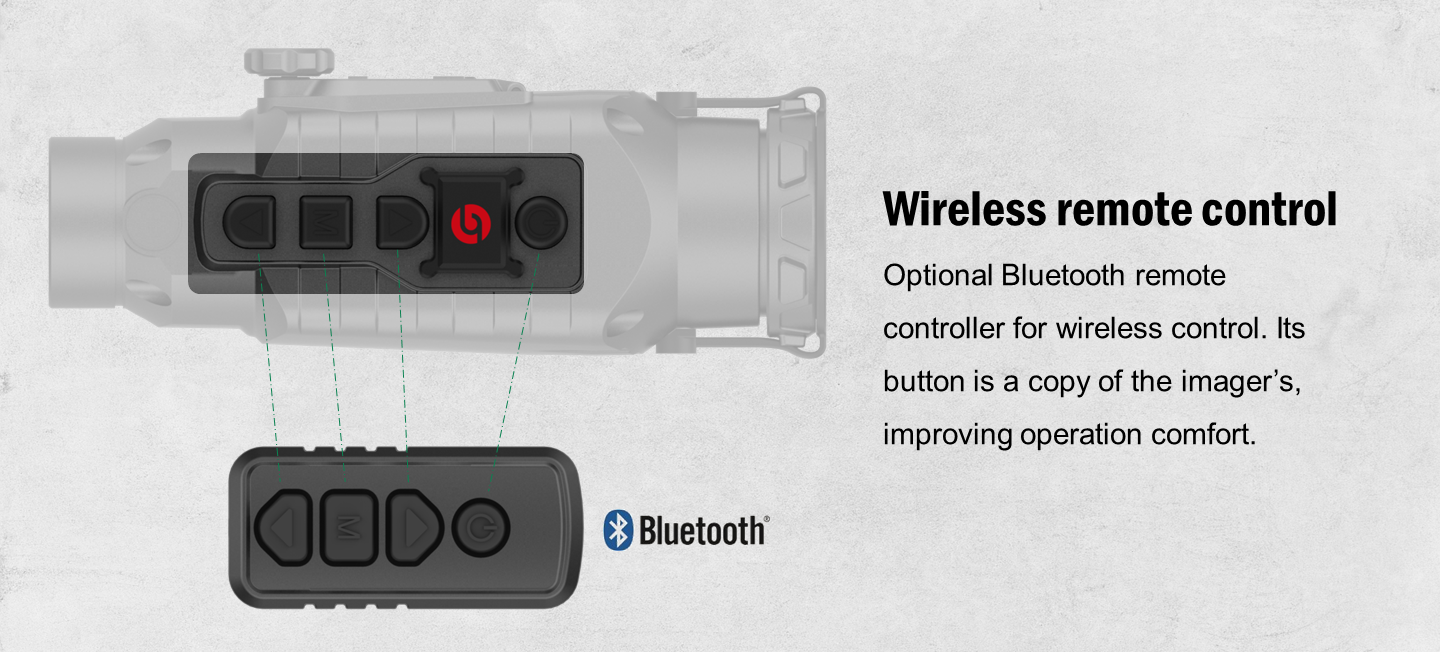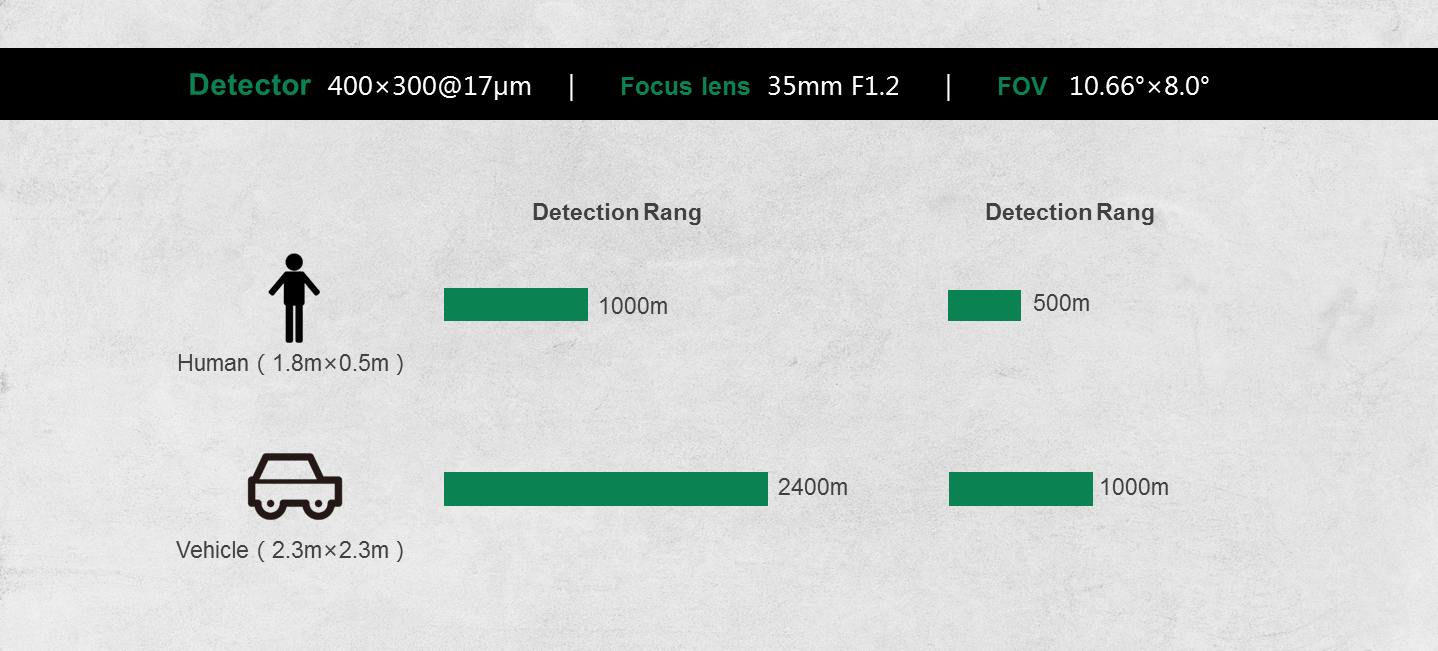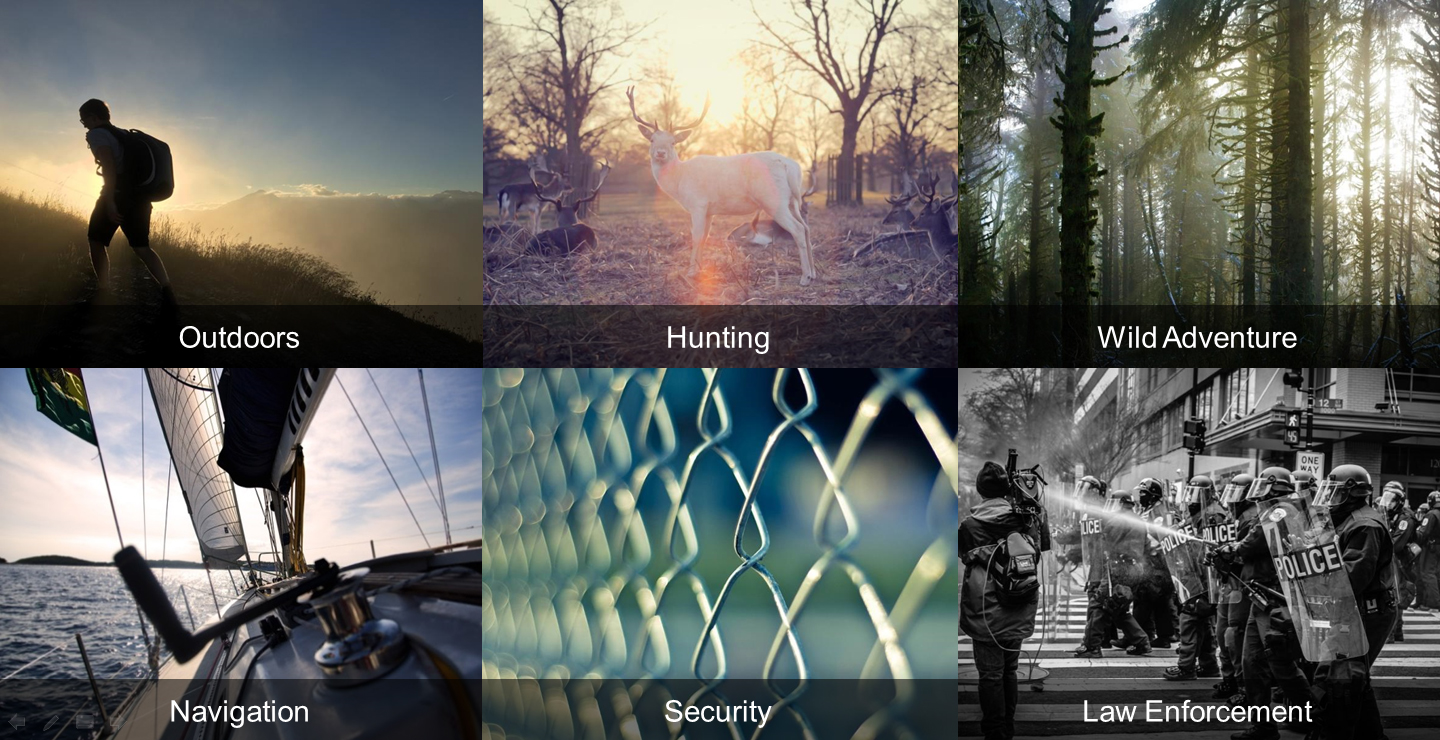 Detector
Resolution
400×300@17μm
Spectral Range
8μm~14μm
NETD
≤50mk@25℃ /F1.0
Focus lens
Focal Length
35mm F1.2
Focusing
Manual focus
FOV
10.66°×8.0°
Image Processing
Frame Rate
50Hz(PAL)/60Hz(NSTC)
Digital Zoom
2×、4×
Auto Tracking
Hotspot track
Calibration
Automatic calibration/ Manual calibration (shutter) /Manual scene compensation
Color Palettes
Black hot, white hot, red hot, green hot
Contrast/Brightness
Adjustable
Power Systems
Battery
CR123A×2/ICR16340×2
Charging
On External charger
Working Time
Continuous Operating over 3 hours@25℃
Interface
4-Pin LEMO Interface
Analog&video output
Display system
OLED
Colorful 0.39 inch OLED screen 1024×768
Pupil Distance
10mm
Pupil Caliber
20mm
Video Format
PAL/NTSC
Digital Zoom
1
View Finder
Monocular display(×2) ±5 adjustable diopter
Environment parameter
Operating Temperature
-30℃-50℃
StorageTemperature
-45℃-70℃
Humidity
Working and storage10% ~ 95%, Non condensing
Impact
500G/1ms
IP level
IP67
Certificate
RoHS Certificate/CE Certificate/FCC Certificate
Physical Characteristics
Weight
≤400g
Size
150mm×52mm×57mm
Package
Standard
Thermal infrared imager/User manual/Blinder/Warranty
Optional
Adapter ring/External eyepiece/
CR123A×2(unrechargeable)battery/ICR16340×2(rechargeable) battery/Charger/Bluetooth remote controller/Lemo video cable/Picatinny rail
Cover ring adapterA:Compatible with 38/40/42/44/46mm;
Cover ring adapterB:Compatible with 48/50/52/54mm;
Cover ring adapterC:Compatible with 56/58/60/62/64mm;
Detection Range
Human:1.8m×0.5m
1000m
Vehicle:2.3m×2.3m
2400m
Recognition Range
Human:1.8m×0.5m
500m
Vehicle:2.3m×2.3m
1000m
*Technical parameters are subject to change without notice.